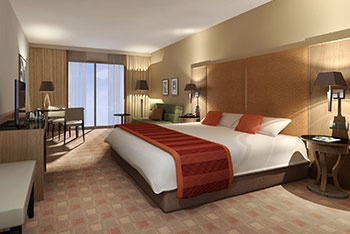 An organizing firm like Kimberly Bridges Interiors can help you maintain and organize your home for your whole family, allowing you to live more comfortably. Working with seniors primarily, our home organization professional helps residential clients keep their houses well-kept and clutter-free.Our organizing firm also serves commercial clients.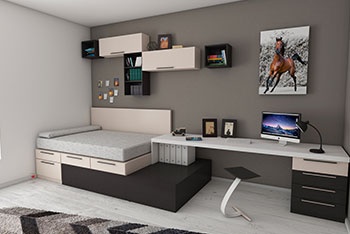 Organizing Firm Advocating for Better Living
People who are suffering from chronic disorganization, digital organizing, and those who are downsizing or transitioning to senior housing or aging in place will surely benefit from the services we offer at Kimberly Bridges Interiors. As your preferred organizing firm, we'll excellently and efficiently work on garage clutter and clean attics, helping you achieve an organized home or office. We help put systems in place for paying bills, paper management, and space planning.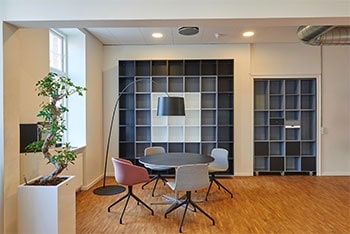 Learn More About Our Organizing Business
Kimberly Bridges Interiors offers you the complete solution to all of your organizing needs. This will ultimately help improve your quality of living. To learn more about our organizing business, please do not hesitate to reach out to us. You may give us a call or send us an email. Our friendly staff is more than happy to assist you with your inquiries. We look forward to being of service to you!
Testimonials About Our Organizing Firm
"When it comes to organization and making sure things fit into a small place and yet look welcoming Kimberly Bridges makes it happen. She was able to organize the specialist room, which was shared by approximately five people all providing different services for the students. The room was functional and purposeful for everyone using it. Her classroom was beautifully decorated and provided a warm welcoming environment for the students. Kimberly's layout provided a well-organized classroom and space for the students and teacher to move freely throughout the day. When it comes to organization and making spaces functional, no task is too small or too large for Kimberly to handle."
"Early this year, I lost my mother to cancer and was overwhelmed with what to do with the items still at the home. Ms. Bridges was remarkable with suggestions on how to handle the remaining property, such as donate to charities. Great help in scheduling a team to clear out the untouched landscape surrounding the home and clearing out unusable pieces left inside the home. The results were remarkable. Ms. Bridges was constantly in communication with me throughout the process and also provided some pointers on how I could set up the house with my style and personality if I were to decide living in the property. I would truly recommend her expertise to anyone who is in need of reorganizing your property and being a great comfort during any stage of your life."
"I have lived in my home for almost 50 years. Recently, I decided that I needed to seriously get busy "decluttering" (as they say today) my garage. Everywhere I look there are so many important things that haven't seen the light of day in years. Everything that no longer fits in the house lives in the garage. It is just too much to tackle on my own. I am usually a DIY person, but I know I need some help in this instance. I thought of Kimberly. I have known Kimberly all of her life, and I have known her to be a very thorough and organized person. She is a schoolteacher and knows how to organize classrooms, schedules, and children effectively. Why not my garage? Starting her business was so timely. I contacted Kimberly and told her about my garage. She gave me an in-home consultation and asked me about my goals for this project. Since I didn't want to just throw away all of my belongings, I told her that I needed time to sort through the garage without feeling pressured to get rid of my things immediately. She understood and respected my wishes completely. Kimberly came up with a long-term plan to get my garage in shape. So far, we have addressed the important papers, sorted for donation several bookshelves full of books, and started to throw away things I no longer need or want. Kimberly also found a community program that disposed of toxic household products and paints that have been sitting in my garage for years! So now, once a month, she schedules a session with me for three hours, and we work together to address an area of my garage project. I can't say that it's easy to sort through all of my memories this way, but Kimberly is patient with me. When I don't feel ready to let go of something, she doesn't push the issue. I highly recommend working with Kimberly because she is a hard worker and accomplishes the goals for the day while maintaining a positive and supportive attitude."